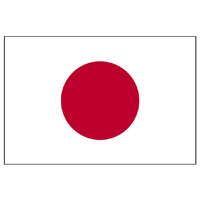 Exhibiting in Japan is differs from other countries due to its unique culture and working practices. This article highlights the importance of an experienced local partner.
When working abroad, sometimes we need a little local knowledge and expertise. Here are a few tips from Chris Dorn from Idea International. Chris has been our exhibition partner in the APAC region for over 15 years.
Japanese businesses prefer to do business with people and companies with integrity. They are cautious people and need to invest time as they get to know you and what your company stands for. Show commitment by providing support from speakers or sponsorship.
The Japanese build relationships with caution and take their time. They appreciate efforts to understand their cultural values and specific tastes.  Communication and mutual understanding is a must. So it's important that you follow the correct etiquette.
It's important to hire multilingual staff to man your booth. Due to many Japanese people not speaking English. The Japanese will appreciate this as a positive and proactive move. Producing and promoting a website written in Japanese shows keen interest in a long term commitment. It also confirms you're serious about doing business in Japan.
The Japanese want to be certain that a relationship is sound before making a commitment.
The way you speak to any potential customer on your booth will affect the response received. Many words in Japanese have different meanings. Try and communicate in a non-expressive way to avoid sending the wrong message.
Exhibition stand build – What to expect
Exhibition stand contractors in Japan are few and far between. With space at a premium, storage is high, along with import taxes on materials. Sometimes making traditional stand builds costlier than expected.
In Japan, wall panels are usually covered with wallpaper rather than ply or wood. This might seem inadequate but it's a result of high recycling costs and restrictions set by the venues. All venues operate strict regulations with regards to stand design and exhibiting in Japan. With more than 50% of all sides being open.
Here are the top 10 things to keep in mind when exhibiting in Japan:
Show regulations and codes are strict. Variances are rarely given. Don't also assume that because you have European and/or US fire certificates that you do not need to get approval in Japan. Confirm with show management in writing that your booth design meets codes and regulations. That also includes getting approval for certain heights, depending on the show. We once had to hack off 1/2 inch from 4 support pillars on a tower. All because a venue official came by with a measuring stick that was exactly 4.5 meters. Luckily the design allowed it. The official also watched us while we brought the stand into compliance.
Japan standard electrical is 100 volts/50Hz. Western Japan is 60Hz. You'll need an adaptor for European and North American style plugs. Application fees for package booths include limited electrical work. Primarily, the venue supplies electrical work, and secondarily by the contractor in the booth. Only certified electricians can carry out or supervise work.
Labour in Japan can cover two areas: skilled and unskilled. Skilled labour involves tools, stand construction and modifications on site. Non-skilled labour covers tasks such as packing and unpacking properties. There is a set fee for I&D based on the size and scope of the job. Labour is not charged by the hour.
There are unions in Japan and related labour laws that protect workers' rights. Labour hours are usually 9 AM-5:30 PM. Break entitlement for workers involves two 15 minute breaks at 10 AM and 3 PM, with an hour for lunch. Overtime charges usually are set at 1 1/2 times the normal rate and begin at 6:30 PM.  Working past 10 PM will be double or triple the standard rate. Billing at weekends is straight time.
Japan charges a recycling or disposition fee since exhibits are 'build and burn'. The fee varies according to the size of the booth and the amount of plastics and recyclable materials used. Building new and reusing is usually not a viable option.
There is no VAT tax refund available. The national Japanese tax rate for all services and items supplied is currently 8%. Taxes will increase to 10% on April 1, 2017.
Truss systems are popular because they save space and allow for redeployment. Rigging isn't allowed in Japan because of both earthquake and building regulations. There are exceptions for spaces that are 3000 sq. ft. or more. Rigging from a venue ceiling that is 100 feet in the air is cost prohibitive.  Double decks are also very rare due to strict regulations and costs.
Show organisers are very strict about the use of copyrighted materials. Don't assume you can play music or show films without necessary permissions. Also, you cannot use head to head comparisons in Japan.  Be sure to read the show manuals for similar caveats. When in doubt, ask the organiser.
Titles and rank are very important. The most important person usually sits facing the door. Use first names only when requested.
Translate your graphics into Japanese. Have a translator or multilingual hostess on hand. Be clear with your messaging and what you are promoting. Put your new product or service front and centre. The Japanese might look at your display, and the next day ask for a meeting. On the third day, they will bring the big boss. The Japanese don't respond well to "in your face" techniques.
Whilst you're exhibiting in Japan, make the most of the opportunity to explore this wonderful country.
https://www.design-shop.co.uk/wp-content/uploads/2017/02/top-10-tips-for-exhibiting-in-japan-thumb.jpg
200
200
Chris Rogers
https://www.design-shop.co.uk/wp-content/uploads/2020/05/the-design-shop-logo.png
Chris Rogers
2017-02-23 11:46:55
2017-02-23 14:29:49
Top 10 Tips for Exhibiting in Japan