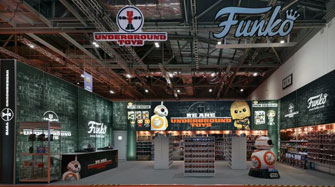 Linx modular exhibition stands
Linx modular exhibition stands use the high end Linx aluminium exhibition system. Built to last this system is the work horse of the global exhibition industry. Used by designers and contractors the Linx system has many quality features that allows you to create inspiring and imaginative exhibition stands and displays. But that isn't all, when you choose Linx you are buying into a high end branded product that brings with it a high end design and installation service with outstanding customer service.
Design for Life
Once you have bought into the Linx brand you will receive a design for life service. This means that any future redesigns or reconfigurations will be provided as a black and white CAD drawing absolutely FREE. Your designs will be kept on our server for future reference so that any additional or replacement components can easily be identified.
Linx – The Quality exhibition system with total flexibility
We like to tell our customers that if the Linx System was a car, it would be more like a Jaguar or a Mercedes than a Ford Escort or a Ferrari. So not the cheapest or the most expensive but generally the most effective and robust modular exhibition system on the market.
Why buy Linx modular exhibition stands when you can hire?
When budgets are tight or your shows overlap, why purchase when you can hire? The Linx system lends itself as the ideal rental solution. To find out more please contact us or one of our sales advisers by calling 01793 489970.