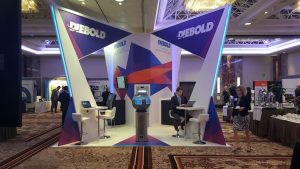 Well-designed, interactive displays will engage visitors and make their visit to your museum or exhibition memorable. They can participate and explore, unlocking information as they interact with your display. This has real benefits to businesses and museums. While people might be shy to ask questions or hand over information about themselves, somehow, "talking" to an interactive display seems to make them more comfortable.
With our digital communication solutions and audience participation systems, you can add rich features to your existing display or environment. These let your display react and adapt, depending on the things your visitors do. When you choose a digital solution, you are getting a great educational tool. Each of your target audiences will touch and interact with your content or products in their own way. This creates exciting museum and visitor attractions for lots of different demographics.
Digital Globe Display System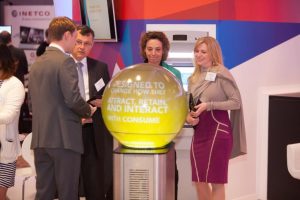 We like to think that the digital globe display system is a bit special. We know our clients and their visitors do! This is an intuitive multi touch display system that will draw in the crowds. At any exhibition or museum, you can keep visitors entertained with a unique way to display and interact with content. Many different types of content can be used on the globe. These include simple or complex images and video and features such as 'wipe and reveal', which allows the user to wipe away one layer of content to reveal a layer of new content.
Download the brochure or contact us to discuss your ideas.
See the globe in action
cThru Interactive Display Cases
These amazing museum grade display cases let you display a real product behind a digital screen. This lets you blend reality and digital to create a truly exciting display, with that all important "wow" factor. Optional touch interaction allows creative engagement with access to layers of information that are deeper than printed media or books. A non-touch screen option is also available, which allows the display to slowly reveal the exhibit and provide more information about it.
See the cThru Display Case in action

Kiosks
Digital kiosks are an eye-catching way to deliver customised content and branding somewhere like a shopping centre. You can also use it to display valuable information, such as news and weather, adverts and offers when it is not in use. Depending on your requirements and your budget, you can include our gesture and movement control systems, bespoke development and content and cross platform experiences. To find out more, contact us.
Bespoke Interactive Displays
There are almost no limits when you order a customised interactive display. For example, you can allow visitors to select from a range of exhibits and place one in a designated location to find out more about it. The display can be designed to "know" which exhibit has been placed in the designated area, then it will display content specifically about that exhibit. This can build into a single or multi layered experience for the visitor.
Tailored experience based on audience
You can offer your visitors an engaging experience that displays specific themed or customised content based on different demographics. For example, a child-themed experience would typically involve larger fonts and more imagery.
Sound, Smell and Motion Activated Displays
Most digital displays you see are either automated (running on a continuous loop) or are touch-based experiences. If you want something a little bit different, there are a number of motion sensing experiences available. These activate when a visitor arrives in an exhibit or when people pass a specific location. Once it has been activated, the display starts delivering content and information. For some displays, we find that smell experiences are an effective way to engage your visitors' senses and involve them more deeply in the experience. For more information call us on 01793 613088 or complete the contact form on this page.
Multi Touch Experiences
From experience, we understand that your interactive exhibit experiences need to include learning, single or multi user and group tour experiences. Fun experiences can involve games and puzzles and feedback experiences can involve quizzes, questionnaires, surveys and tests. We develop the content in discussion with your team to make sure it engages your visitors.

For more information call us on 01793 613088 or complete the contact form on this page.