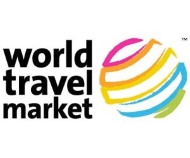 The World Travel Market is the leading global event for the travel industry. Bringing together professionals from around the world sharing services and also their products to an influential audience.
As a result, this provides a unique opportunity for the market as a whole to meet existing and potential customers. With opportunities to negotiate and conduct business under one roof.
The world's best travel destinations all pitching for business while alongside each other. The very best and most innovative stand designs are selected to ensure services stand out from a very big crowd.
For those that can invest in a custom exhibition stand, an eye catching design representing your services is essential. Bigger isn't always better but creativity and also practicality is certainly a factor in visitor attraction.
Take a look at some of the exhibition stands we have designed and built for our clients all over the world, but don't feel like the creativity ends there. The WTM provides an opportunity for our designers to get their creative juices flowing and they are already looking forward to working on designs for this event.
Below are some exhibition stands we have designed and built for the show. If you feel you'd like to exhibit at this show or have already booked your space, get in touch with us today. Also you can call us on 0800 404 5851 to see how we can help with your exhibition requirements.
Exhibition stands at Top Drawer