The Cleaning Show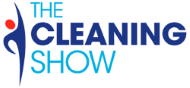 Exhibiting at The Cleaning Show 2018
The Cleaning Show is a well established event in the industry and is attended by both loyal and new visitors. Visitors attend to choose new equipment and services, get up to speed on new regulations, find business opportunities and also network with the industry.
The Cleaning Show have put together a list of reasons to exhibit, which include:
Unrivalled networking event in the UK
93% of visitors influence the sourcing of products and services
Over 93% of visitors have a purchasing responsibility
12% of visitors have an annual spend of over £1 million
Over 60% of visitors attend the event to source new products and services
Strengthen existing business relationships
Build prospect databases and generate sales leads
Visitors to the Cleaning Show have reported spending an incredible £1.5 billion per year in total on cleaning products, equipment and services. This figure is expected to increase as visitor figures rise. If you have a product or service you want to sell to the cleaning industry, then there is no other event that can guarantee to bring you high volumes of customers. If you're not there, then you could be losing out to your competitors.
Below is an exhibition stand we have designed and built for the show. If you feel you'd like to exhibit at this show or have already booked your space, get in touch with us today. Also you can call us on 01793 489970 to see how we can help with your exhibition requirements.
Exhibition stand at The Cleaning Show