Spielwarenmesse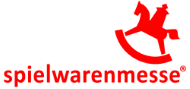 Nuremberg International Toy Fair / Spielwarenmesse is the most important event for the toy industry. Held since 1949, it is a trade only event for visitors associated with the toy business, journalists and invited guests. It features about 2,700 exhibitors (820 of those who are not present at any other fair) from about 60 countries presenting their products.
In 2011, 79,000 trade visitors and purchasers came for the fair, of which 54% were international visitors and 20,000 who only attend Spielwarenmesse toy fair.
If you feel you'd like to exhibit at this show or have already booked your space, get in touch with us today. Also you can call us on 01793 489970 to see how we can help with your exhibition requirements.