SIMA
February 26, 2019

-

March 2, 2019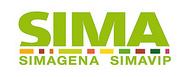 SIMA is one of the biggest international events for the agricultural sector. Taking place every two years, it has over 238,000 visitors from 142 countries. Furthermore, 80% of those visitors are purchasers and 20% are specifiers.
Develop brand awareness on a huge scale and strengthen your relationship with your clients. Visitors love this show so much that 90% of visitors at SIMA 2017 intend to return for SIMA 2019. 73% of them have investment plans for the 2019 show as well!
If you feel you'd like to exhibit at this show or have already booked your space, get in touch with us today. Also you can call us on 01793 489970 to see how we can help with your exhibition requirements.