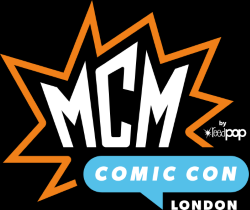 MCM London Comic Con (formerly known as the London MCM Expo) is a 3 day show featuring comics, movies, games, cosplay, sci-fi, anime from the UK, USA, Japan and other parts of the world.
MCM Comic Con started in 2010 and also has shows in Belfast, Birmingham, Dublin, Glasgow, Liverpool, Manchester, and Telford.
If you're involved in fictional fan media, chances are you'll already be aware of the show as it has a huge following. If you're looking to exhibit or sell your fan fictional media, MCM London Comic Con is the place to be.
If you'd like to discuss your stand or enquire about getting a stand design, get in touch with us today. Also you can call us on 01793 489970 to see how we can help with your exhibition requirements.
Exhibition stands at MCM London Comic Con