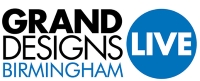 Grand Designs Live has two events, one in Birmingham and one in London. The Birmingham event takes place in October at the NEC in Birmingham.
It is based on the C4 television program and offers over 900 exhibitors spanning two shows an opportunity to promote the latest trends in the home industry. The show is broken down into 6 sections:
Grand Build
Grand Interiors
Grand Bathrooms
Grand Kitchens
Grand Gardens
Grand Technology
If you feel you'd like to exhibit at this show or have already booked your space, get in touch with us today. Also you can call us on 0800 404 5851 to see how we can help with your exhibition requirements.
Exhibition stands at Grand Designs