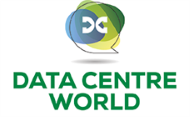 Data Centre World 2016 established itself as the world's largest and best attended data centre technology event. The show offers you exclusive access to key decision makers and gives you a unique opportunity to showcase your products and services.
Registration data and post show research reveals the buying power of 2016's 9,176 senior data centre professionals ( BPA audited)
33% of delegates came from organisations with more than 500 staff
41% spend more than £1 million each year on data centre equipment and services.
75% specify, influence or have final sign off on technology purchases for their organisation
They came from 53 countries, from all industries
If you feel you'd like to exhibit at this show or have already booked your space, get in touch with us today. Also you can call us on 0800 404 5851 to see how we can help with your exhibition requirements.