The Classic Car Show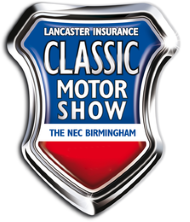 Each year, The Classic Car Show features a theme and the Museum brings a number of its cars to support the theme for that year. In recent years the Museum featured a new look following its £1.1 million refurbishment and a new Collections Centre, both of which opened to the public in February 2016.
If you feel you'd like to exhibit at this show or have already booked your space, get in touch with us today. Also you can call us on 01793 489970 to see how we can help with your exhibition requirements.
Exhibition stands at The Classic Car Show