Make a huge impact at your next exhibition. Let us create an exhibition stand made from glass that steals your next show.
Our glass exhibition stands are the most innovative and exciting exhibition stand solution to hit the market in a generation. Now think what it can do for your business!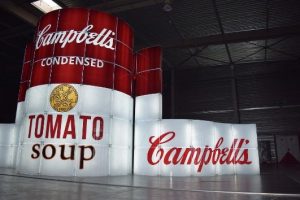 If you've seen our video, give us a call on +44 (0)1793 487900 to find out more. You can talk to our expert design team and experienced exhibition planners and find out how we will wow your audience at your next show.
We can design a glass exhibition stand for you using our system which you can use in exhibition halls, at outdoor exhibitions and other events. You can hire one of these stands from us at very competetive prices. Call +44 (0)1793 487900 to find out more.
Technical Information
The system is built from a lightweight metal structure and it is simple to erect. We use additional cross braces to ensure that the system is extremely strong. That certainly catches the attention of visitors at an exhibition.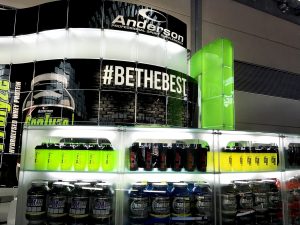 We can use panels that are made from acrylic, metal, paper, and even tempered safety glass. We can apply your graphics to the back or front of each panel using a translucent removable film. This gives your images the most stunning clarity and image definition imaginable.
The graphics can be easily removed and replaced ready for your next campaign. If you are looking for a reusable or even recyclable exhibition stand, then this system is ideal.
The stands include internal lighting and shelving. This means there are no cold spots or dark corners or unattractive fixings obscuring important graphic messages or spoiling your visitor's line of vision. Once the internal lights are connected your exhibit will be the most talked about exhibition stand in the hall.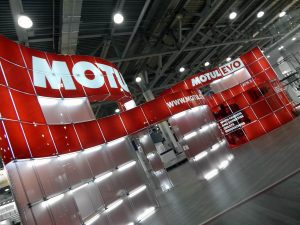 Due to the way in which the system is built and wired, we can often design your exhibition stand so that it can be built directly to the hall floor. This means you will not need a raised platform, which can give you significant savings.
If you need a more traditional style of exhibition stand, you might prefer our custom exhibition stands or a double decker exhibition stand. Our testimonials give you a flavour of the great work we have delivered for clients over many years so you know you are working with a reliable, high quality supplier.
Get in touch to find out more.
Exhibition Stand Hire
Outdoor Exhibition Stand and Event Structure Rental
Save
Save
Save